Tips For Selling Your House Fast
Tips For Selling Your House Fast in Austin
If your home's curb appeal makes a great first impression, then everyone, from visitors to potential home buyers are bound to be interested to see what's inside. Here are some quick and inexpensive tips for selling your house fast by improving your curb appeal.
Your homes' front entry usually forms the focal point of its overall curb appeal. A home's exterior, from the gnome on the front stoop to the fence around the property, needs to be framed up to look like a picture worthy of a spot on HGTV. It is the first thing potential buyer's see when pulling up to the property and we cannot stress the importance this plays in a buyers mind. Potential buyers want to see fresh flowers, well manicured grass, and an overall tidy feel. A well maintained yard let's the buyer know that you are an owner that cares for and maintains their home. It is the best way to earn top dollar and sell your house fast. It's not by coincidence that research studies show that a good curb appeal does significantly increase the speed in which your home sells and the price at which it sells. If by any chance your great outdoors isn't living up to its potential or name, here are 5 ways to boost your curb appeal and sell your home fast.
Add a Splash Of Color

Contrary to popular belief, you don't really need to go overboard and spend obscene figures to improve your curb appeal.
Simply buying a gallon or two of high quality exterior paint for $30 per gallon can do a great deal in boosting curb appeal. Add some new color or simply just freshen your shutters, trim and front door. Make sure the color does complement your landscaping and other shades in the house.
Add an Outdoor Seating Area
If you have some space outdoors, make a point of adding a comfortable place to sit. Visually anchor the seating area with an outdoor rug and then add a chair or loveseat and a table as well.
Get some pillows and cushions in outdoor fabrics to add some punch to the space. Make sure you choose cushions that are easy to wash and removable covers so that you can easily clean them and change them with the season. You can also add some all weather art and create a setting that potential buyers will be unable to resist and will want to come home to.
Manicured Trees and Shrubs
Even though your house may be stunning and beautiful, this will not matter if nobody can clearly see it. If the best features of your house are obscured and covered by overgrown shrubs and branches, then your house is bound to look unkempt and unappealing. Trim the branches and bushes or get a professional to do it for you prior to putting your home on the market.
Adding some Architectural Details
Make no mistake, the devil is in the details. It is these tiny details that make a home stand out to potential buyers. If you have the time and a little money, consider investing in small architectural details such as having an arbor over the garage.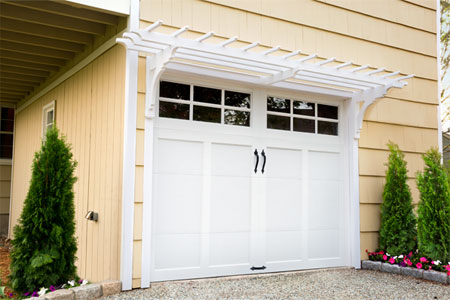 Alternatively have some framing with shutters for windows to get some classical appeal. These small improvements add an additional dimension that makes the home stand apart.
Creating a Welcoming Walkway
In case you have cement walkway leading to your front door, you should make a point of considering an upgrade. Maybe opt for curved cobblestone, brick, and wide stone or add some hard-scape in a tiled design using some earthy colors to welcome all and sundry to your door. A buyer is bound to be impressed.
Tips For Selling Your House Fast Recap
Finally, it is worth mentioning that even though it is usually difficult to quantify the return on investment on curb appeal, it does without any shred of doubt enable you to sell your house fast and profitably. We hope that these tips for selling your house fast will help in your quest to sell your house in the shortest amount of time and for the most amount of money.
-Amplify Homes
Tips For Selling Your Home Fast